Enhance Your Truckee, California Landscape with
Garden Maintenance
Add Color and Beauty to Your Outdoor Living Space
A beautiful garden is a delight to homeowners and visitors alike, but if your garden isn't performing at its best, it can be a disappointment or even an eyesore. Flowers, shrubs, and plants provide the perfect complementary touch to Truckee's untamed beauty.  However, garden maintenance can be challenging. It takes a considerable amount of time, and without the right knowledge, your lovely plants can still fail to thrive. Luckily, you don't have to forget about growing an attractive garden because of the challenges of maintenance. Rock & Rose Landscape can help.
Rock & Rose Landscape + Nursery is a full-service landscaping company with a premier in-house nursery. Our team provides complete maintenance services for all types of gardens in Truckee, Martis Camp, Lahontan, Schaffer's Mill, Old Greenwood, and Gray's Crossing. With nearly three decades of experience in the area, our garden maintenance team has an in-depth understanding of when, where, and how to plant shrubs, flowers, and trees, so they will thrive on your landscape. 
Instead of stunted plant growth and an invasion of unwanted weeds, you can have a showstopping garden that perfectly enhances the natural beauty of your existing landscape. Imagine your garden with extended bloom time, vibrant color, and manicured surroundings to perfectly capture nature's balance within your outdoor environment. Sit back and enjoy the tranquil beauty of your Truckee, California garden and let our team take care of the work.
REAL REVIEWS FROM OUR LANDSCAPE + LIFESTYLE CLIENTS
Always love going here!! The employees are knowledgeable, kind, & helpful and they have a great healthy selection of plants. And inside they have a variety of house plants & cute & unique plant holders/hangers, and random knickknacks, great gift items.
Z B
The Rock & Rose team is the standard for landscape design, construction, and supplies in Truckee/Tahoe region. Jaclynn's design strengths add creativity and energy to any project big or small. The landscape supply business is high quality and staff to support your every need. I will continue to work with the Rock & Rose team and encourage you to do the same. Keep up the great work!!
KJ Smith
Worked with Jaclynn and couldn't have had a better experience. We have more projects we want to do and Jaclynn will be our first and only call!!! Thank you Rock and Rose!!
Tabb Randolph
Best landscape service provider we have had in North Lake Tahoe. Professional, prompt, and competent. After 40 years at Tahoe this company is the best we had used.
Ronald Roth
We worked with Rock & Rose and Tahoe Landscape Architecture for a full year to create a new yard which included Rock & Rose doing the grading, irrigation, making sure we were in compliance, stone work, and lighting. They are professional, on time, and they were great in their communications with us. We have been really pleased with their work and the level of supervision and care that the Erik and Jaclyn took in making sure everything was as expected or better. We recommend them and look forward to working with them in the future.
CHRISTINA J
Awesome project results! One of the best-landscaped homes easily in the entire community! 
Dean Vistnes
Jaclynn couldn't have been more helpful through the planning phase of my back yard paver/firepit project. I look forward to continuing working with her and everyone at Rock and Rose!
Darren Cox
Punctual service...kind employees and our lawn and trees are always thriving after the winter turns to spring!
Sandi and Dave Devencenzi
Top tier professionalism and attention to detail. Provided outstanding workmanship. Responds effectively and expediently with short notice requests. I highly recommend them for all your landscaping needs.
Ted Tetreault
Ordered topsoil for my garden. Delivery went as planned and the topsoil looks good.
Bob Cohorst
You guys always do a good job and the tech was good at communicating with me.
Rob Siri
Very happy with Rock and Rose. Landscapers and office workers are always friendly. Professional results, our yard looks great.
Anna and Keith Sutton
Achieve Nature's Perfect Balance with Garden Maintenance
Native trees, flowers, shrubs, and plants improve your health, enhance the environment, and assist wildlife in the local area. Your carefully maintained garden provides a tranquil space for your family to relax or a showstopping backdrop to your backyard dinners and parties. Yet, if you spend all your time on maintenance, you have little time to enjoy it. Our experienced garden maintenance team can take care of your maintenance chores and help your garden thrive for the entire season. Maintenance plans from Rock & Rose provide our Truckee, California customers with these benefits.
Many of our customers in Truckee, and the surrounding areas already enjoy the many benefits of professional garden maintenance. Visit our portfolio page to see some of the landscapes we currently maintain.
Enjoy Communicative Service with a
Designated Project Manager
Our commitment to quality and customer service means you will work with the same account manager from start to finish. Your project lead will be responsive and communicative throughout the duration of your project. Your projects will be done on time, on budget, and with the highest quality materials.
When you're ready to start your project with us, we'll make things easy and give you room to explain your vision. Our intake process is simple, straightforward, and always efficient. Here's how it works:
It all begins with a call. We'll gather some information from you including your goals and ideas. After the call we'll be in touch to schedule an appointment for a design consultation.
We will visit with you at your property to determine your vision and budget for your landscape project. We will collaborate on ideas and goals to meet your landscaping needs.
For landscape projects that require a plan we will provide a landscape design proposal. For projects that do not require a landscape plan, we will provide a landscape installation proposal.
We will provide a formal plan and estimate for your landscape project. We will answer any questions and concerns you may have and make sure you are completely satisfied with the proposal before moving forward with any work on your property.
Our team will show up on time with our own equipment and materials. You'll have a dedicated project manager to serve as your single point of contact for clear communication from start to finish.
We have experienced landscape professions, irrigation specialists, and other experts in-house to ensure we are properly handling trees, irrigation systems and bulk materials, saving you from any costly penalties. We also work with the municipality to pull any necessary permits, certifications, and reports for your landscape, so you don't have to.
We'll take care of any necessary clean-up and leave you with a landscape that exceeds your expectations and adds to your property's aesthetic and functional value for years to come.
Beautiful Gardens Are Just the Beginning
At Rock & Rose, we do more than garden maintenance. As a full-service landscaping company and nursery, we provide the complete landscape package and outdoor lifestyle our customers desire. Whether you're starting from scratch or want a few transformational landscape changes, our team can make your outdoor lifestyle dreams come true. Your attractive garden is just the beginning. Check out our additional landscaping services for the landscape you've been dreaming of.
If you have questions or would like more information, please give us a call at (530) 550-7744. We would love to help!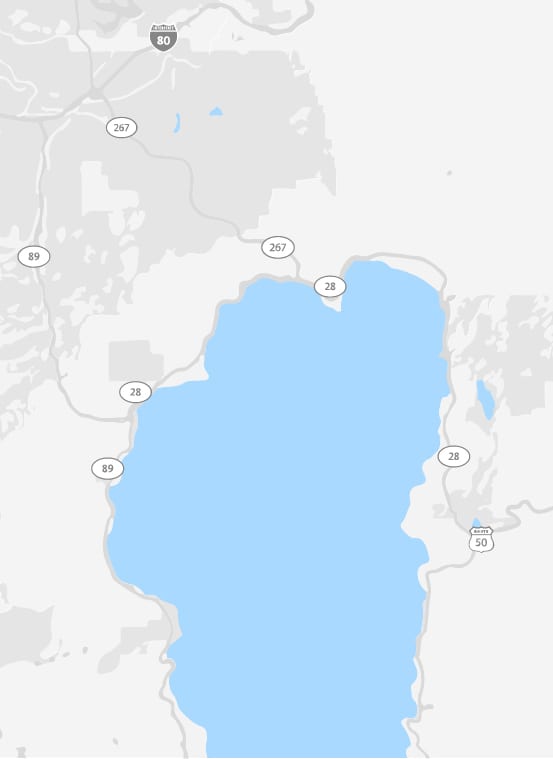 Truckee!
Tahoe Donner
Tahoe Donner
Martis Camp!
Martis Camp, CA
Gray's Crossing!
Gray's Crossing, CA
Old Greenwood!
Old Greenwood, CA
Meek's Bay!
Meek's Bay, CA
Tahoe City!
Zephyr Cove!
Zephyr Cove, NV
Schaffer's Mill!
Schaffer's Mill, CA
Lahontan!
Lahontan, CA
Crystal Bay!
Crystal Bay, CA
Incline Village!
Dollar Point!
Dollar Point, CA
Carnelian Bay!
Carnelian Bay, CA
Tahoe Vista!
Tahoe Vista, CA
Northstar!
Northstar, CA
LANDSCAPING SERVICE LOCATIONS
Eastern California and Western Nevada
Our main office and retail store is located in Truckee, California but we happily provide all our services to the following areas:
In Truckee:
Martis Camp
Lahontan
Schaffer's Mill
Old Greenwood
Gray's Crossing
Tahoe Donner
Olympic Valley
Northstar
Donner Lake
In the Lake Tahoe area:
Dollar Point
Carnelian Bay
Tahoe Vista
Crystal Bay
Zephyr Cove
Meek's Bay (Homewood)
If you have a passion for landscaping and design, you might be a good fit for our team. We're looking for hardworking individuals who know about landscaping and love to be outdoors. To learn more about our current opportunities, visit our careers page.
for an Experience that Exceeds Your Expectations
Every member of the Rock & Rose team is passionate about two things: beautiful landscapes and customer satisfaction. In fact, we always go the extra mile to ensure our customers aren't simply satisfied with our services, they are delighted. Our garden maintenance plans enhance the beauty of your garden and help your plants thrive while our dependable team ensures you never experience weed overgrowth or messy debris. Get in touch today to learn more about how maintenance plans enhance your Truckee, California landscape.