Find Your Opportunity to Grow: Apply for One of
Our Open Landscaping Jobs Today
Providing Career Opportunities for Entry Level and Experienced Nursery and Landscaping Professionals
Do you dream of a job where you can dig your hands in the dirt? Are you looking for an opportunity where you can use your creative vision to create a stunning outdoor living space for Truckee and Lake Tahoe residents? We also have a nursery and garden center if you're interested in retail. We're a comprehensive landscaping company providing services from the installation process to regular landscaping maintenance.
Some of the services we provide include:
Landscape design
Irrigation maintenance, installation, and repair
Lawn installation
Fine gardening
Landscape installation
Residential and commercial projects
Retaining walls
Rock projects
Patios and walkways
Water features, including ponds, fountains, and streams
Fire pits
Large tree installation
Retail Nursery & Bulk Landscape Materials
At Rock & Rose, our goal is to help homeowners create their perfect outdoor landscape. We don't just talk about great customer experiences, our goal is to create them. We're looking for teammates who have excellent communication skills and have a passion for creating a memorable experience for our customers.
With nearly 30 years in the business, our owners started as a one-truck landscaping maintenance company. Now we serve several cities in the Lake Tahoe area, providing garden supplies, landscape design, installation, and landscaping maintenance. While experience is a plus, we're willing to train the right individual.
If you have experience in gardening and landscaping or think you have what it takes to join our team, submit your application for review today. If you meet our qualifications, one of our human resources professionals will be in touch soon.
Our Company Culture is
What Sets Us Apart
At Rock & Rose, we believe the path to happy customers begins with happy employees. Without our dedicated team of garden center and landscape professionals, we wouldn't be able to do what we do. As our commitment to you, we will always provide opportunities for you to learn and grow in your career. Your success is our success. Our team is friendly, hardworking, and here to serve the customer. We expect every person who joins our team to have the same mentality. 
While we like to work hard, we also like to have fun. We treat our team like family and believe that every employee should enjoy their job. If you are looking for a new opportunity or need more training, just ask. We are only as good as our employees. We want you to succeed.
What we look for in
our employees
A cohesive, happy team is important to creating a good customer experience. As such, we work hard to find the right people to join our team. Some of the qualities we look for include:
Explore Our Current Career Opportunities
We are continuously looking for hardworking, spirited individuals to join our nursery and landscaping team. Follow us on Facebook or check out our website to stay up to date on our current openings. We frequently have open positions for full-time positions but may occasionally have openings for seasonal or part-time landscaping jobs. Click here to apply to one of our open positions or fill out the form below.
We are currently hiring for:
Landscape Supervisors
Landscape Crew Members
Irrigation Technicians
Nursery Assistant Manager
Nursery Retail Sales
Delivery Drivers
Contact us to apply or visit our Indeed page.
We started our company in 1992 as a simple landscaping company. However, it was always our vision to provide more. Landscaping is our passion, and we want to help local residents tackle the unique challenges of the Lake Tahoe area. Over the past three decades, we have immersed ourselves into the local landscape and consider ourselves one of the preeminent landscaping experts west of the Sierra Nevada.
Lead Designer | Project Manager
Don't wait. Start Your Landscaping Career Today
What makes you a good fit for Rock & Rose Landscaping, Design, and Irrigation? If you have a passion for what you do and have a good work ethic, we want to hear from you. As a full-service landscaping company, we have several opportunities for different experience levels. At Rock & Rose, we support our employees. We want to see you grow. We work hard to create a supportive environment and create continuous opportunities. What are you waiting for? Apply for your new career in landscaping today.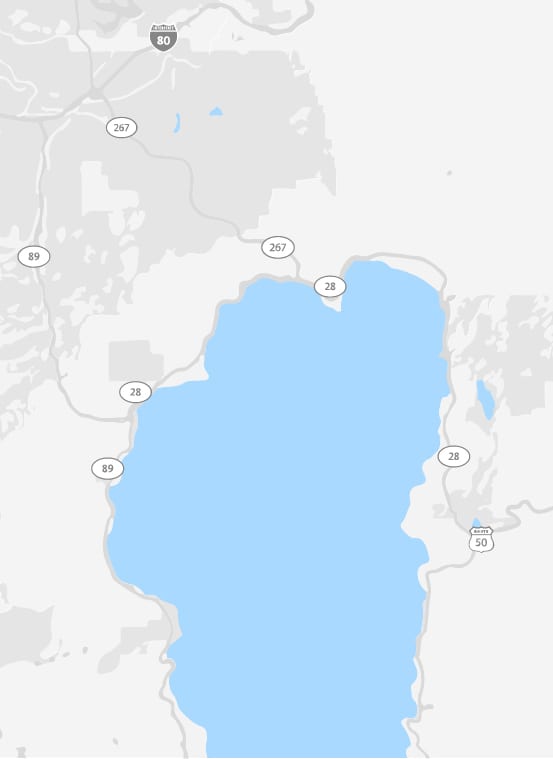 Truckee!
Tahoe Donner
Tahoe Donner
Martis Camp!
Martis Camp, CA
Gray's Crossing!
Gray's Crossing, CA
Old Greenwood!
Old Greenwood, CA
Meek's Bay!
Meek's Bay, CA
Tahoe City!
Zephyr Cove!
Zephyr Cove, NV
Schaffer's Mill!
Schaffer's Mill, CA
Lahontan!
Lahontan, CA
Crystal Bay!
Crystal Bay, CA
Incline Village!
Dollar Point!
Dollar Point, CA
Carnelian Bay!
Carnelian Bay, CA
Tahoe Vista!
Tahoe Vista, CA
Northstar!
Northstar, CA
LANDSCAPING SERVICE LOCATIONS
Eastern California and Western Nevada
Our main office and retail store is located in Truckee, California but we happily provide all our services to the following areas:
In Truckee:
Martis Camp
Lahontan
Schaffer's Mill
Old Greenwood
Gray's Crossing
Tahoe Donner
Olympic Valley
Northstar
Donner Lake
In the Lake Tahoe area:
Dollar Point
Carnelian Bay
Tahoe Vista
Crystal Bay
Zephyr Cove
Meek's Bay (Homewood)